Welcome to CLERC – consultancy services for the preparation and management of European R&D projects.
Founded 2010 in Schopfloch, Baden Württemberg, Germany, we offer support to organisations with previous experience in European research projects, and to those who would like to participate for the first time.
We are experienced in performing the specialized administrative and management tasks associated with EU projects, allowing participants to focus on their scientific and commercial objectives.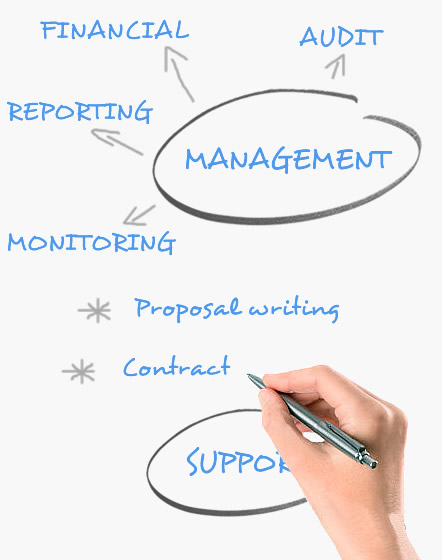 EXPERIENCED MULTIDISCIPLINARY TEAM

FOCUS ON DISRUPTIVE INNOVATION

HIGH RATE OF APPROVED PROPOSALS
If you represent a University, Research Centre, Large Enterprise or an SME, we can offer you consultancy services in the following areas:

We can help you write your proposal and find the right project partners. We are in close contact with the European Commission, RTD performers and SMEs and large enterprises across Europe and in Associated member states.

Project administration and management
We can provide the support and tools you need for the successful management of your project, and act as a bridge between the project consortium and the European Commission.

MEET & ANALYZE FEASIBILITY

DESIGN, WRITE AND SUBMIT PROPOSAL

NEGOTIATE APPROVED PROJECT

RECEIVE FUNDING